Are you tired of waiting for web pages to load at a snail's pace? Is your streaming experience constantly interrupted by buffering? If so, it's time to put your WiFi speed to the test. In this article, we will show you simple and effective ways to measure the speed of your internet connection. 
Whether you're a tech-savvy enthusiast or someone who simply wants their online activities to run smoothly, learning how to test your WiFi speed is essential. So grab your devices and get ready to unleash the full potential of your internet connection. 
Testing your WiFi speed is a straightforward process that can help you determine the quality of your internet connection. You can do this using various methods, including online tools and built-in features on your devices. Here's a step-by-step guide on how to test your WiFi speed: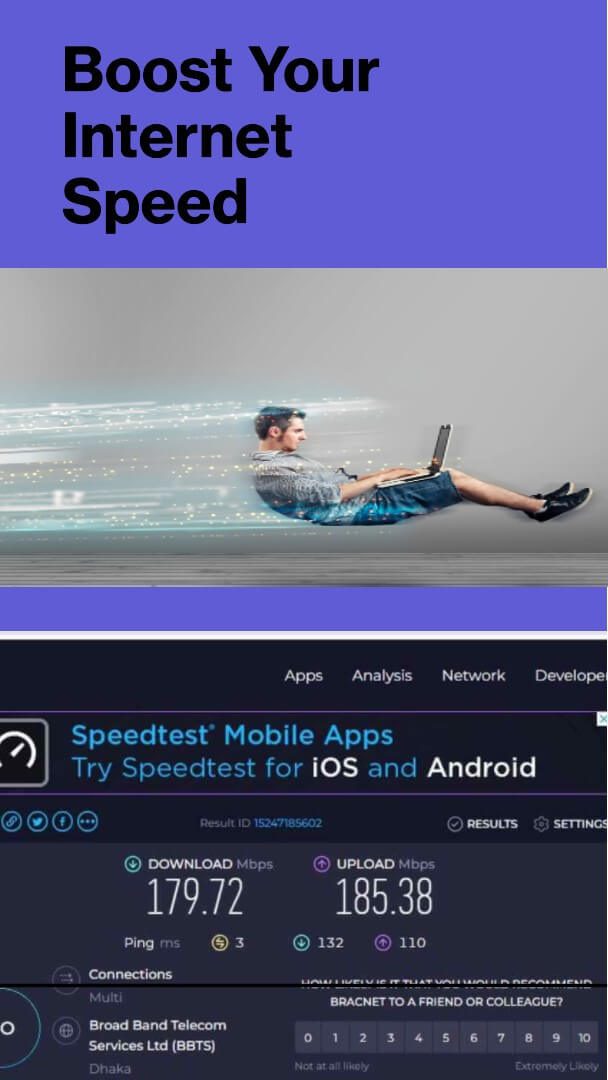 Method 1: Using a Web-Based Speed Test
Choose a Device: Select the device you want to test your WiFi speed on. This can be a computer, laptop, smartphone, or tablet.

Connect to Your WiFi Network: Ensure that your device is connected to the WiFi network you want to test. You should be connected to the network you wish to measure.

Open a Web Browser: Launch a web browser on your device. You can use popular browsers like Google Chrome, Mozilla Firefox, Safari, or Microsoft Edge.

Visit a Speed Test Website: There are various websites that offer free speed testing services. Some popular options include:

Speedtest.net

Fast.com

Ookla

Initiate the Test: Once on the speed test website, click the "Start" or "Go" button to begin the test. The website will measure your download and upload speeds.

Wait for the Results: The test will take a few seconds to complete. Afterward, you'll see your download and upload speeds displayed on the screen. Typically, speeds are measured in Mbps (megabits per second).

Analyze the Results: Review the results to determine if your WiFi speed meets your expectations. Compare the results to the internet plan you're subscribed to, as well as any specific needs you have for activities like streaming, gaming, or working from home.
Method 2: Using a Mobile App
You can also test your WiFi speed using a mobile app designed for this purpose. Many internet service providers offer their own speed test apps. Follow these steps:
Visit Your App Store: Open the app store on your smartphone or tablet (e.g., App Store for iOS or Google Play Store for Android).

Search for Speed Test Apps: Use the search function to find a speed test app. Some popular options include "Speedtest by Ookla" or "Fast.com."

Download and Install the App: Download the app and follow the on-screen instructions to install it.

Open the App: Launch the speed test app.

Initiate the Test: Tap the "Start" or "Go" button within the app to begin the speed test.

Review the Results: After the test is complete, you'll see your download and upload speeds displayed on the app. Again, compare these speeds to your internet plan and your specific requirements.
By regularly testing your WiFi speed, you can monitor your internet connection's performance and identify potential issues. If you consistently experience slower speeds than what you're paying for, you may want to contact your internet service provider for assistance.
Final Thoughts
In conclusion, testing your WiFi speed is a crucial step in ensuring a fast and reliable internet connection. By following the simple steps outlined in this article, you can easily determine the speed of your WiFi network and identify any potential issues that may be affecting its performance. 
Regularly testing your WiFi speed will allow you to take necessary actions such as upgrading your internet plan and upgrading your Wi-Fi Device or troubleshooting any connectivity problems. Remember, a faster WiFi speed means faster downloads, smoother streaming, and better online gaming experiences. So don't wait, test your WiFi speed today and enjoy an optimized internet experience!